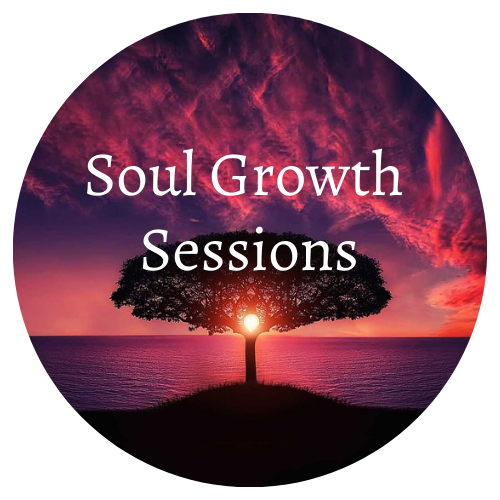 Soul Growth Coaching Sessions
A soul growth coaching session is for anyone who is ready to grow or move forward in their life.
If you feel that things such as fear, trauma, anxiety, worry, grief, etc. are getting in the way of you moving forward and seeing your potential, I am here to work with you to heal and transmute those blocks so you are able to see things more clearly. Once you can see things more clearly, you can begin to see the path you need to take to bring joy and inner peace into your life. The purpose of a soul growth session is to support you in this entire process as you begin to release what no longer serves you, clearly see your full potential, find your joy, and start living authentically as your true self.
I may use multiple different spiritual modalities to aid in the growth process such as crystals, intuitive music, smudging, oracle cards, and reiki. Messages may come through from Angels and Guides, Loved ones, etc. as part of the healing process. The messages that come through will be what is meant for your highest good at the time of your session. Sessions are different and unique to each individual and are approximately 60 minutes in length.
Sessions can be done in person or on zoom. If you would like an in-person session, please bring your mask along. Payments can be made by cash, check, PayPal or Venmo. To schedule a Soul Growth Session, please fill out the form HERE.
Cost-$88
DISCLAIMERS-
By purchasing Session, you agree that your session is subject to your own interpretation. Information you receive does not constitute legal, psychological, medical, business or financial advice. Choices and/or actions based on the content of your session are your responsibility. Do not take the advice given in any session in lieu of medical, legal, or professional advice. You also agree to not hold Sara Courtney liable for any information that is received during any session. Any action you take as a consequence of a session is solely your responsibility.